Robert Kalatschan
President and Founder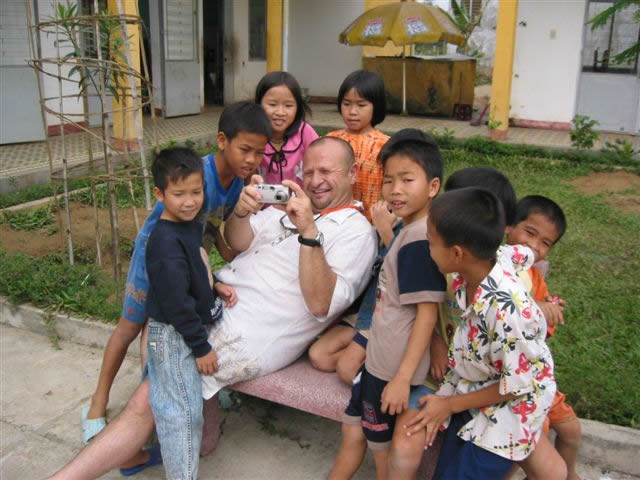 Robert Kalatschan is the founder and President of Giving it Back to Kids. Robert and his wife, Dorothea, made a pilgrimage to Vietnam to adopt their daughter. It was during this trip that Robert's heart went out to the "less fortunate" children who were not going home with new families. According to Robert and Dorothea, "I knew then we had to reach out with love and make a difference in the lives of children!" Robert has been a successful entrepreneur in the food and hospitality industry for most of his life, and is now using his success and business skills toward his passion - to help kids around the world. Robert has run two restaurants. In 2013 he left the restaurant industry to lead GIBTK full time.
Robert has served on church boards and the Newport Beach Pier Association board. Robert lost his wife and best friend Dorothea in 2015. He continues to live in Huntington Beach with his daughter.
Robert has chosen to surround himself with men and women who, like him, have a passion for children, and also have specific skills in various areas of business and philanthropy. Robert is a testament to all who want to help but don't think they have the education or background to make an impact. All you need is the desire and a vehicle to make a difference. Giving it Back to Kids hopes to be that vehicle for all those who want to make a difference in the lives of "less fortunate" children.
E-Mail: robert@givingitbacktokids.org