Marlene's Home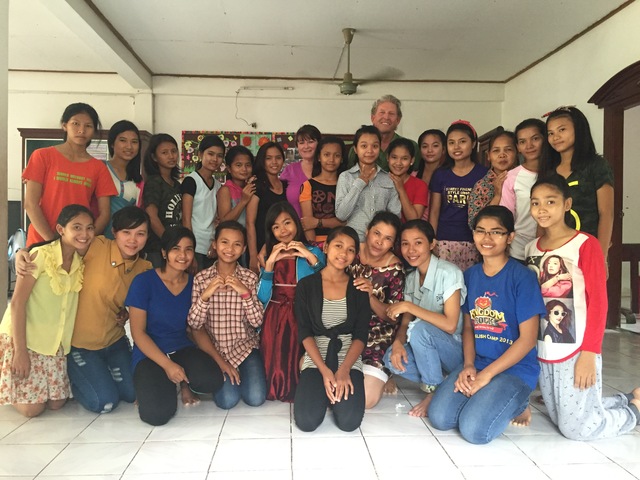 It all began with a trip to Cambodia in May of 2012. Tam (GIBTK SE Asia Director) and I (Bruce) were visiting a squatters' village. We noticed that there were very few older children in the village. When we inquired about the absence of older children, we were told by the villagers that the children were disappearing! We could not believe what we heard. Something had to be done to rescue children before they began disappearing too. One 13 year old girl caught our attention and fueled our desire to do something!
The profound urgency of this situation tugged on our hearts…we couldn't quit thinking of children disappearing! There was no time to begin the process that day, but a plan began to develop to save this girl (Mala) from the same plight.
Full Funding for Marlene's Home in Cambodia since July, 2012 (15 girls)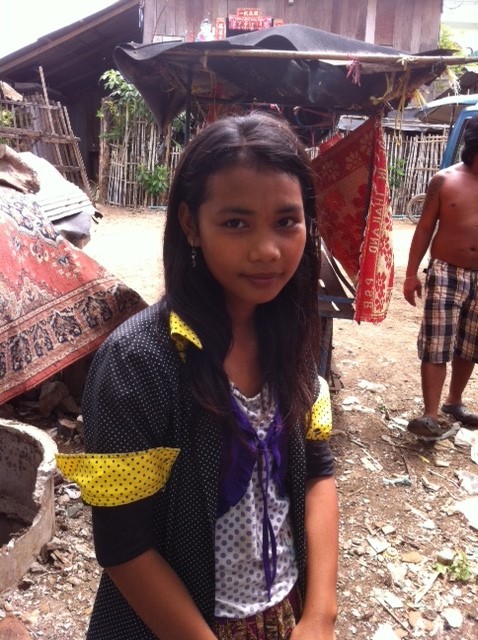 Working with Robert Kalatschan and the staff of Giving It Back to Kids, we were able to open a "safe house" in Cambodia in less than two months time! 12 girls came at the very beginning and YES, one of the first girls to come was Mala!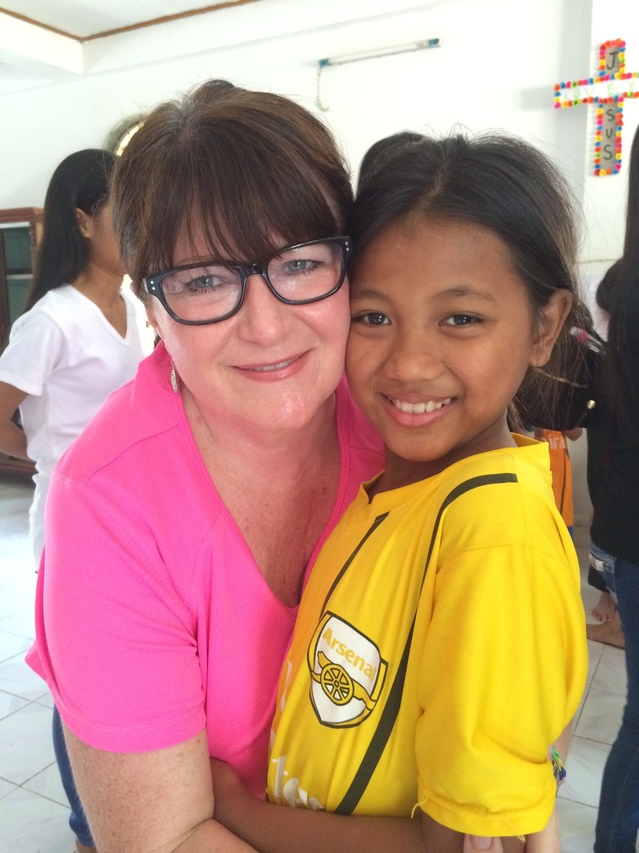 Our foundation, New Name Society, partnered with GIBTK and had the privilege of naming the home "Marlene's Home" in honor of Camella's Mom. Marlene always had a special place in her heart for young girls who needed a helping hand and lived her life by the principle of "just do something" to help others.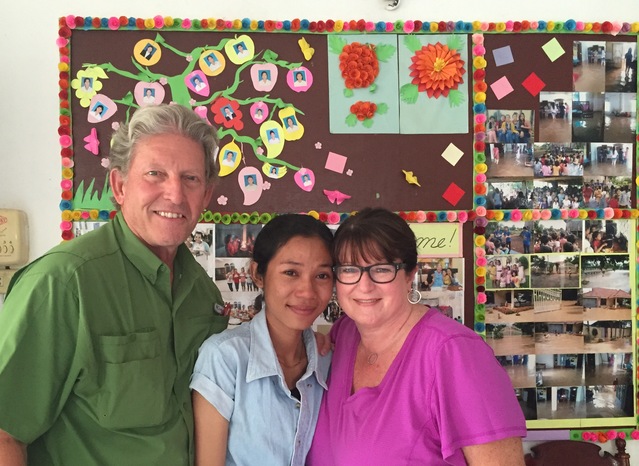 Within a year after opening "Marlene's Home," there was need for more space – we had more girls to help than we could house. Another house was quickly secured and we opened "Vera's Home." Once again, we were privileged to name the home after a very special lady. This time Bruce's Mom, Vera. She, too, had a heart full of compassion to help others.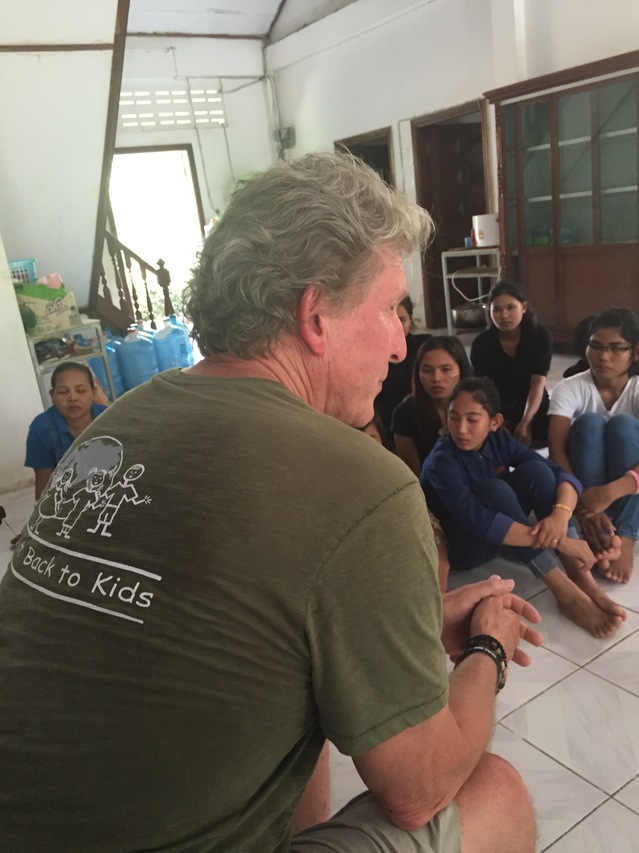 So much progress has been made with both of these homes. A program has been built that includes school for the girls, learning English, emotional healing courses, good nutrition, and most of all, the LOVE of a family. And the incredible news – these young ladies are now safe from the threat of human trafficking!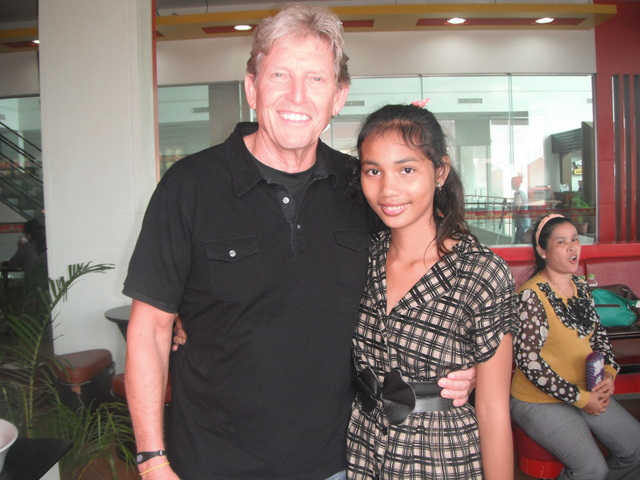 It has been our joy to see girls graduate from high school and University, excel in social skills, learn and perfect English, and give back to their community through outreach programs. When we travel to Cambodia, our hearts are bonded more each time to these girls we call "daughters – konsry."
We truly believe it is one of our greatest blessings to be able to help these girls, to be a part of changing their lives, to give them the opportunity to be safe from the abuse & exploitation of evil people, and, to give them hope for the future!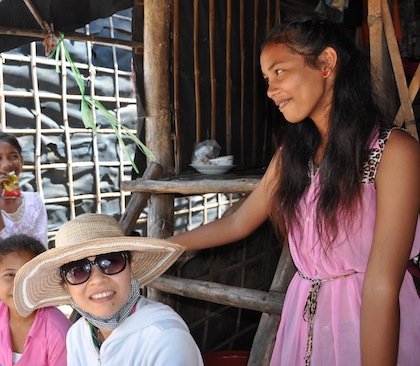 What began with seeing a need one day in May of 2012, has become an opportunity for New Name Society to partner with Giving It Back to Kids to save children from disappearing in Cambodia. We believe as these young ladies experience change in their lives, their influence will change a nation.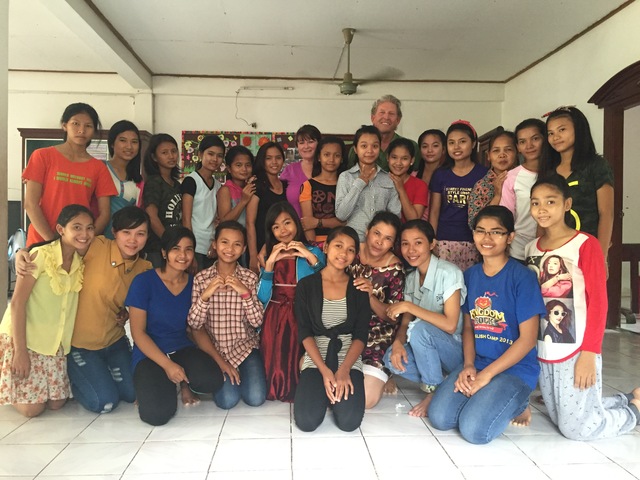 Blessings, Bruce & Camella Binkley
Full Funding for Marlene's Home in Cambodia since July, 2012 (15 girls)